.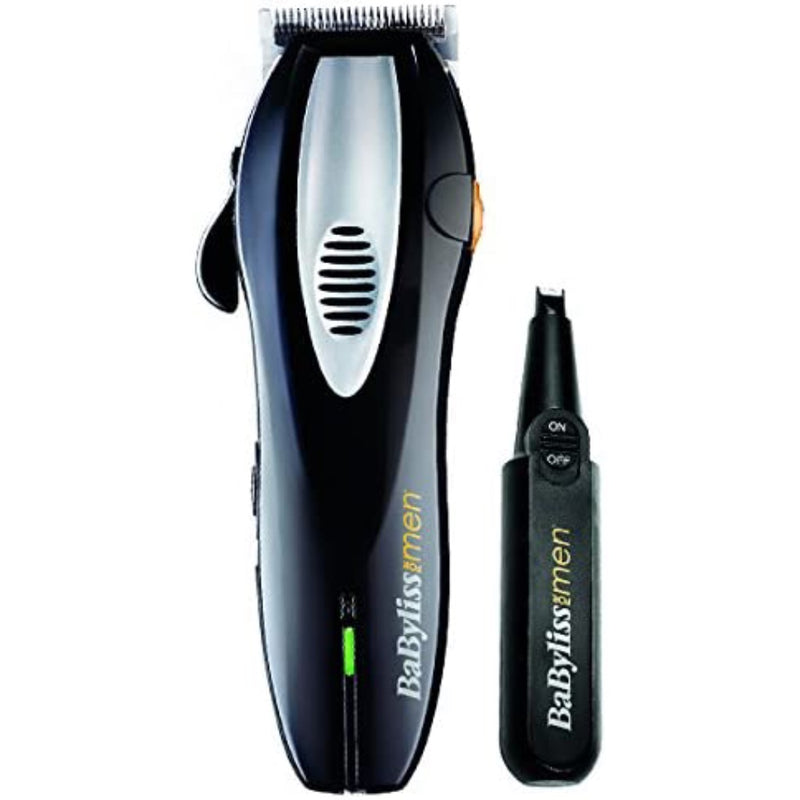 E900PE Rechargeable Hair Trimmers With clipper, Black | BaByliss
The Babyliss E900PE pack includes a hair clipper with an adaptable comb for 3 or 25 mm cutting and a nasal trimmer.

With ergonomic, lightweight and wireless design, it offers plenty of portability and the rechargeable battery gives 35 minutes of running time

The selector knob allows you to select the five available speeds and activate the Turbo function

On / Off button

Blade material: Stainless steel

Colour of product: Black
Number of length steps: 8


Delivery Timeline: Your product will be delivered in 3-4 Business Days after the order has been placed.
Returns Policy
We will gladly accept any unopened product in its original packing within 7 days of delivery. On returns, we reserve the right to send you a replacement or give you equivalent store credit/ refund. Please allow approximately 1–2 weeks for processing. Additional processing delays may occur. You will receive an email notification when your return has been processed (be sure to check your spam folder)
Does not apply to gift cards
For more information on Returns and Refunds please Click here!