.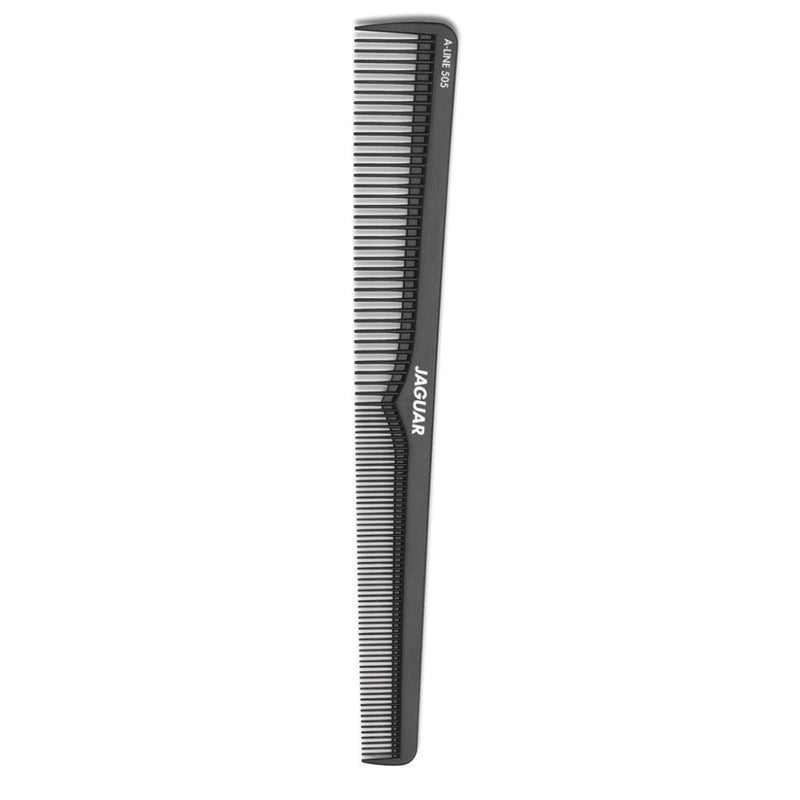 A-Line Cutting Comb 7.25 A505 | Jaguar
The Jaguar A-Line Professional Universal Hair Comb is ionic and hand-finished.

Natural substances in the material release ions during combing, which help the hair absorb moisture and give it a healthy shine.

The additionally rounded edges of the teeth are kind to the hair and scalp.

Static-free.

Heat resistant.

Resistant against chemicals.
Overall Length: 7.25inches

Delivery Timeline: Your product will be delivered in 3-4 Business Days after the order has been placed.
Returns Policy
We will gladly accept any unopened product in its original packing within 7 days of delivery. On returns, we reserve the right to send you a replacement or give you equivalent store credit/ refund. Please allow approximately 1–2 weeks for processing. Additional processing delays may occur. You will receive an email notification when your return has been processed (be sure to check your spam folder)
Does not apply to gift cards
For more information on Returns and Refunds please Click here!