.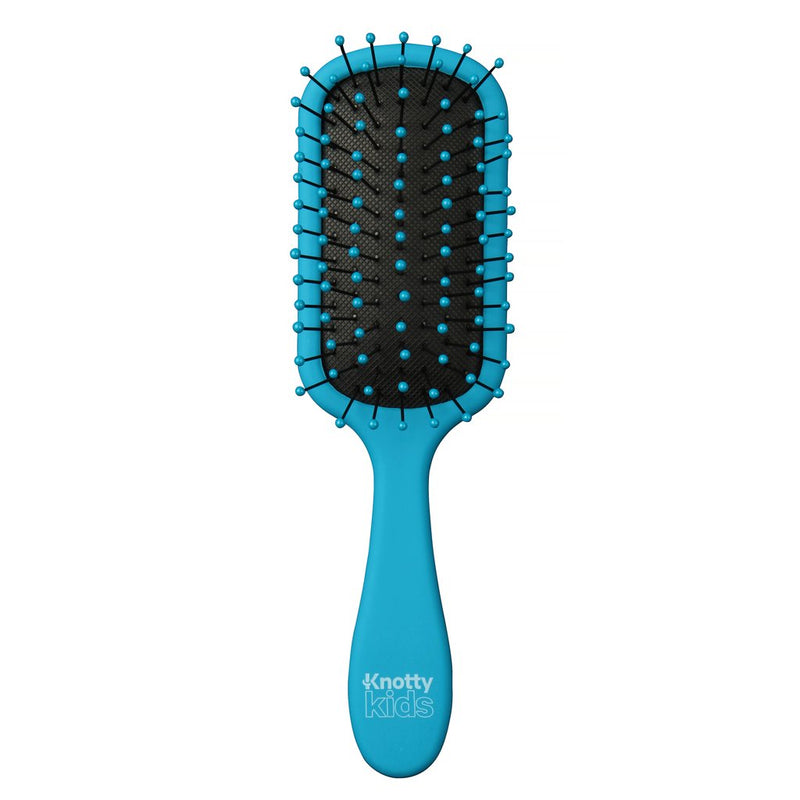 Knotty Kids | Detangling Hairbrush | The Knot Dr
No tears, no snags, no clumps, no tangles!
Knotty Kids is the secret formula to pain and tantrum-free detangling. No more Knottiness!
The Knot Dr has designed this paddle brush with 98 Flexalite™ bristles that glide gently through fine, thick and curly hair without pulling or tugging.
The 4 bright colours, from Plum Pie pink to Bumbleberry Blue appeal to every princess and superhero.

FEATURES
Optimised 98 FLEXALITE™ bristles for painless detangling with no pulling or tugging.
Oversized ball tips for extra comfort on little scalps.
Ergonomic design with rubberised body for comfort and control while brushing, designed for big and small hands.
Perfect for all children's hair types and length.

Delivery Timeline: Your product will be delivered in 3-4 Business Days after the order has been placed.
Returns Policy
We will gladly accept any unopened product in its original packing within 7 days of delivery. On returns, we reserve the right to send you a replacement or give you equivalent store credit/ refund. Please allow approximately 1–2 weeks for processing. Additional processing delays may occur. You will receive an email notification when your return has been processed (be sure to check your spam folder)
Does not apply to gift cards
For more information on Returns and Refunds please Click here!
Related Products
We think you might like these too!