.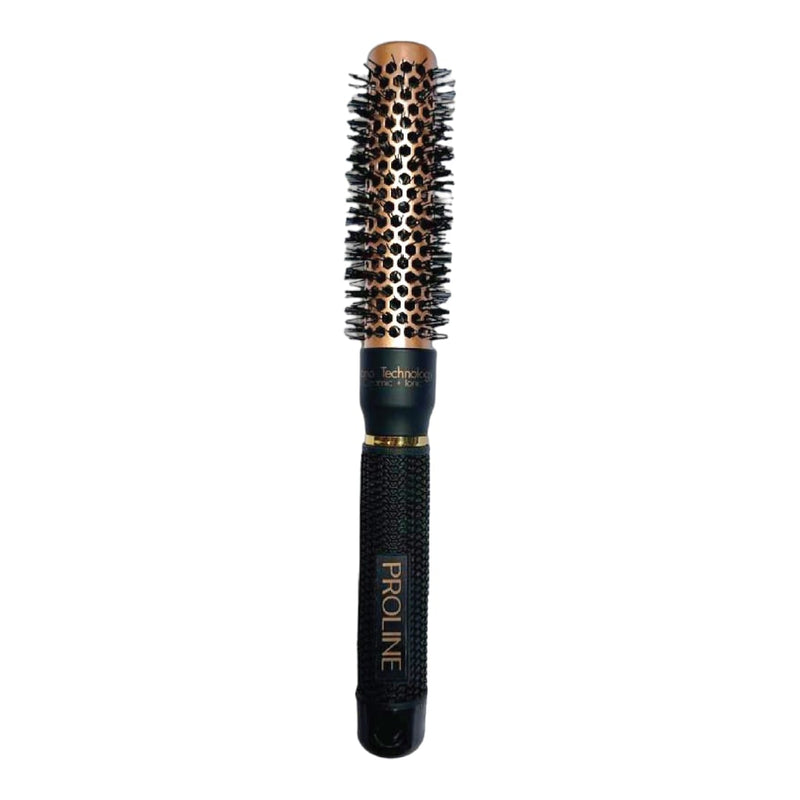 Proline Round Brush -Curling brush
Ideal for straightening hair or adding curls. Nano technology ceramic coating insulates barrel to protect hair from heat damage. Vent barrel design for smooth and speedy blowdrying. Flexible heat resistant bristles provide excellent control on hair. Round polka grip rubberised handle for comfortable styling.                                                                                                                                                                                                                 Small size with dia 25 mm  
Medium size with dia 33 mm 
Large size with dia 43mm
XLarge size with dia 53mm 
Delivery Timeline: Your product will be delivered in 3-4 Business Days after the order has been placed.
Returns Policy
We will gladly accept any unopened product in its original packing within 7 days of delivery. On returns, we reserve the right to send you a replacement or give you equivalent store credit/ refund. Please allow approximately 1–2 weeks for processing. Additional processing delays may occur. You will receive an email notification when your return has been processed (be sure to check your spam folder)
Does not apply to gift cards
For more information on Returns and Refunds please Click here!