.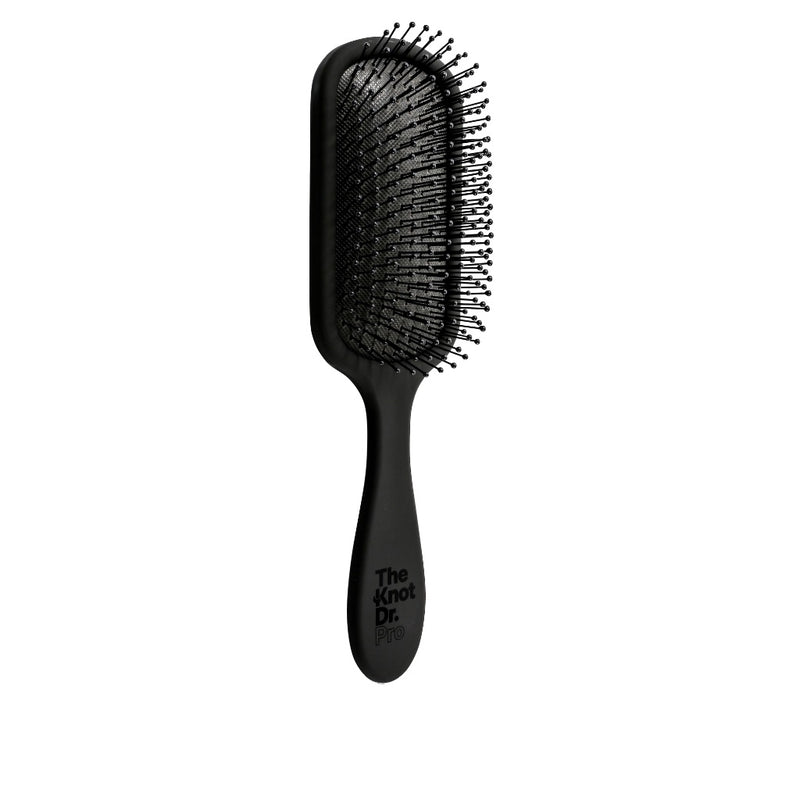 The Pro Black | Detangling Hairbrush | The Knot Dr
The Pro Black is the Professionals Pro, the Intensive Care for your hair! 
The Pro Black boasts 212 FLEXALITE™ Bristles, just the right number, spaced just the right way for the ultimate painless detangling experience.
This Professional brush is designed for "in-salon" detangling and daily intensive use. 
FEATURES
Optimum and thicker 212 FLEXALITE™ bristles to glide through knots and tangles for painless detangling.
Oversized ball tips gently massage the scalp.
Ergonomic design with a rubberised body for comfort and control while brushing.
Perfect for all hair types and length, dry or wet including wigs and hair extensions.
Designed for professional and home use.


Delivery Timeline: Your product will be delivered in 3-4 Business Days after the order has been placed.
Returns Policy
We will gladly accept any unopened product in its original packing within 7 days of delivery. On returns, we reserve the right to send you a replacement or give you equivalent store credit/ refund. Please allow approximately 1–2 weeks for processing. Additional processing delays may occur. You will receive an email notification when your return has been processed (be sure to check your spam folder)
Does not apply to gift cards
For more information on Returns and Refunds please Click here!