.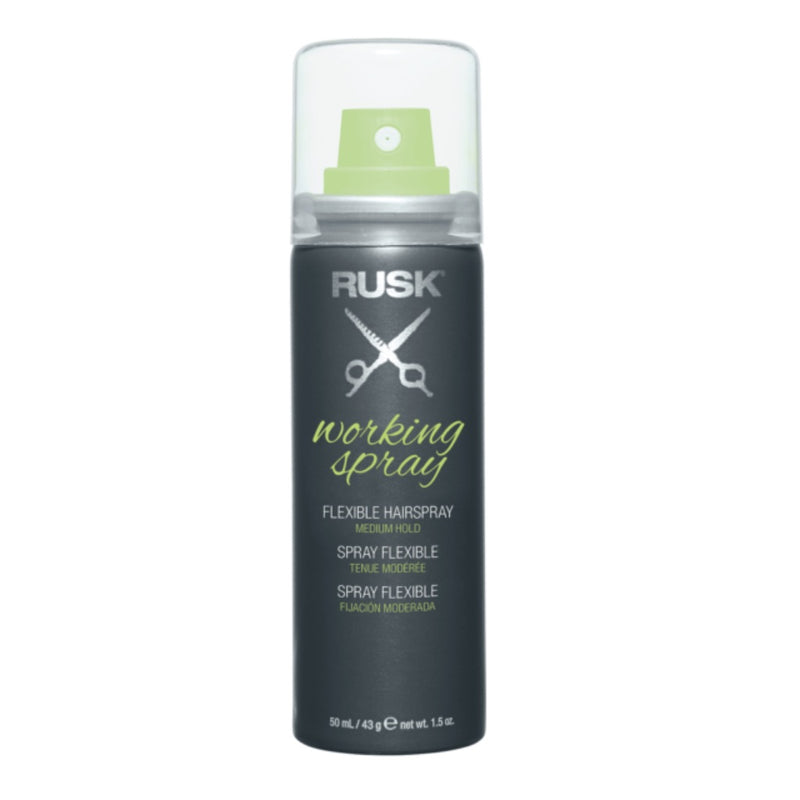 Working Spray | Rusk
We want our hair to work with us; not fall limp as soon as we're done styling or stay unnaturally stiff.
Enter this Working spray from RUSK:
With its lightweight, buildable hold, it helps keep our style in place-but doesn't interfere with hair's natural movement and shine.
Formula strengthens hair and safeguards colour every time we use it.

Rusk working spray is a medium hold, ultra-dry, versatile hairspray for working, shaping, and finishing styles. Delivers a crunch-free, non-sticky, flexible hold. Does not weigh hair down.
Size: 50ml
Delivery Timeline: Your product will be delivered in 3-4 Business Days after the order has been placed.
Returns Policy
We will gladly accept any unopened product in its original packing within 7 days of delivery. On returns, we reserve the right to send you a replacement or give you equivalent store credit/ refund. Please allow approximately 1–2 weeks for processing. Additional processing delays may occur. You will receive an email notification when your return has been processed (be sure to check your spam folder)
Does not apply to gift cards
For more information on Returns and Refunds please Click here!