.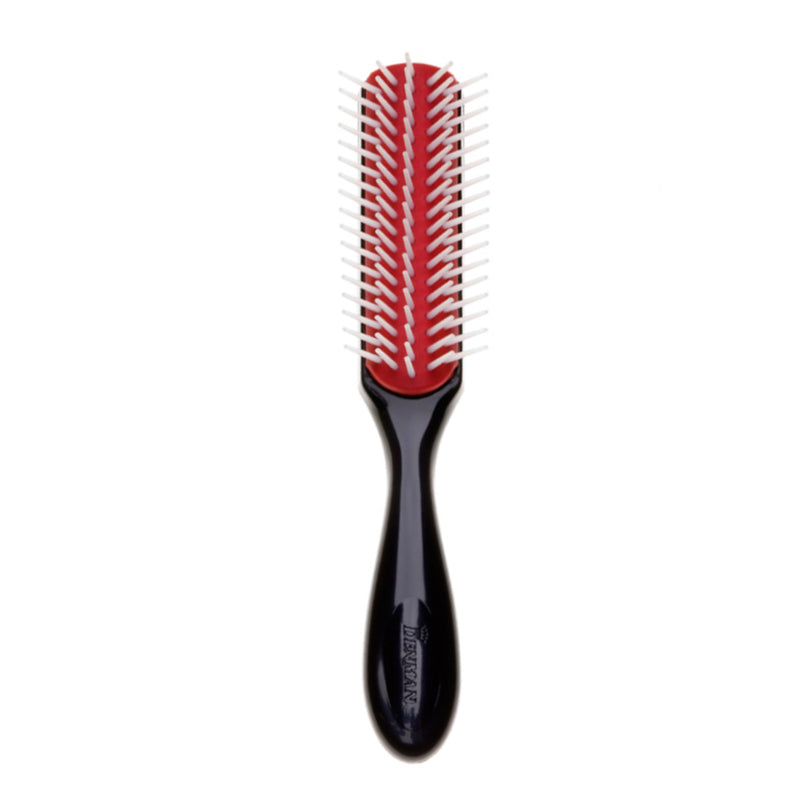 D-14 Classic Mini Styler 5 Row | Denman
STYLE, SHAPE & DEFINE
The ultimate multi-functional hairbrush for detangling, blow-drying, styling, defining curls and smoothing the hair.


NO CATCH OR DRAG
5 rows of perfectly smooth, round-ended pins to reduce catch or drag in the hair.


OPTIMUM GRIP & CONTROL
Unique staggered pin pattern provides and delivers maximum grip and tension.


COMFORT & BALANCE
The unique 'tear-drop' handle with longer, more rounded shape provides extra comfort and balance.
Size: 6.7 inch x 1.22 inch
Imported from United Kingdom
Delivery Timeline: Your product will be delivered in 3-4 Business Days after the order has been placed.
Returns Policy
We will gladly accept any unopened product in its original packing within 7 days of delivery. On returns, we reserve the right to send you a replacement or give you equivalent store credit/ refund. Please allow approximately 1–2 weeks for processing. Additional processing delays may occur. You will receive an email notification when your return has been processed (be sure to check your spam folder)
Does not apply to gift cards
For more information on Returns and Refunds please Click here!