.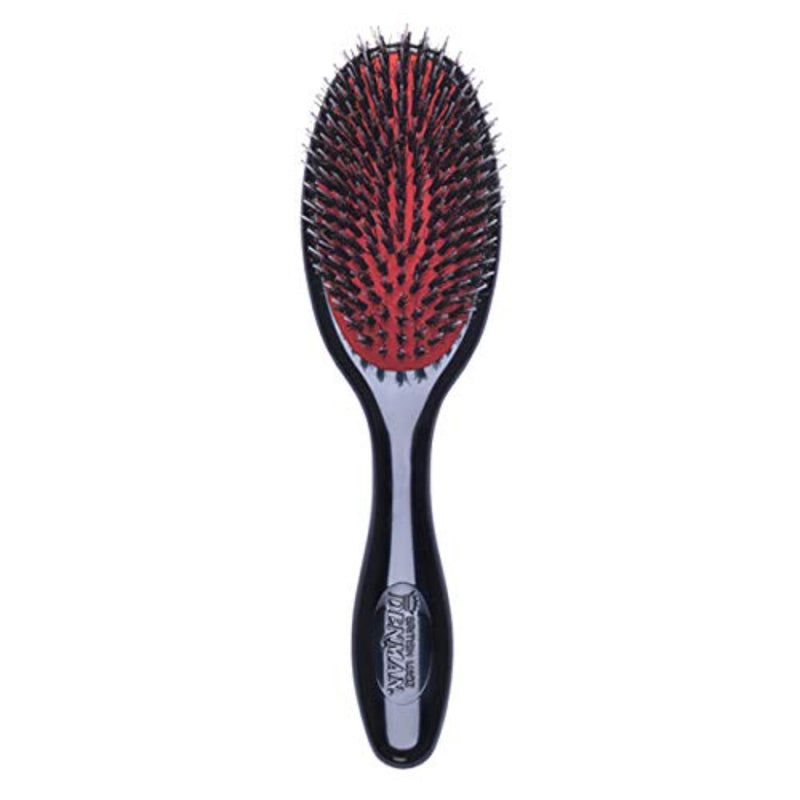 D-81 Hair Brush (Soft Nylon Quill Boar Bristles Cushion Brush) | Denman
MULTIPLE BENEFITS: The natural hair brush can be used for reducing frizz, gentle detangling, straightening, and adding shine and volume. Also, it helps reduce harshness to scalp while grooming and styling hair.

FLEXIBLE NYLON BRISTLES: The detangling/straightening hairbrush uses flexible nylon bristles set into tufts to gently reset the style and add shine by bringing out the hair's own oils and smoothing the cuticle.

AIR-CUSHIONED PAD: Air- cushioned pad used in the soft hair dryer brush work gently on the hair and scalp. It also offers optimum comfort while styling or grooming hair.

SUITS ALL HAIR TYPES: Our eco-friendly & large hairbrush is ideal to be used by all hair types like fine, thick, soft, curly, short, long for both men & women.

LIGHTWEIGHT & EASY TO USE: Denman hair brushes are lightweight, travel-friendly & come with a balanced good grip handles to provide optimum comfort while use.

Delivery Timeline: Your product will be delivered in 3-4 Business Days after the order has been placed.
Returns Policy
We will gladly accept any unopened product in its original packing within 7 days of delivery. On returns, we reserve the right to send you a replacement or give you equivalent store credit/ refund. Please allow approximately 1–2 weeks for processing. Additional processing delays may occur. You will receive an email notification when your return has been processed (be sure to check your spam folder)
Does not apply to gift cards
For more information on Returns and Refunds please Click here!