.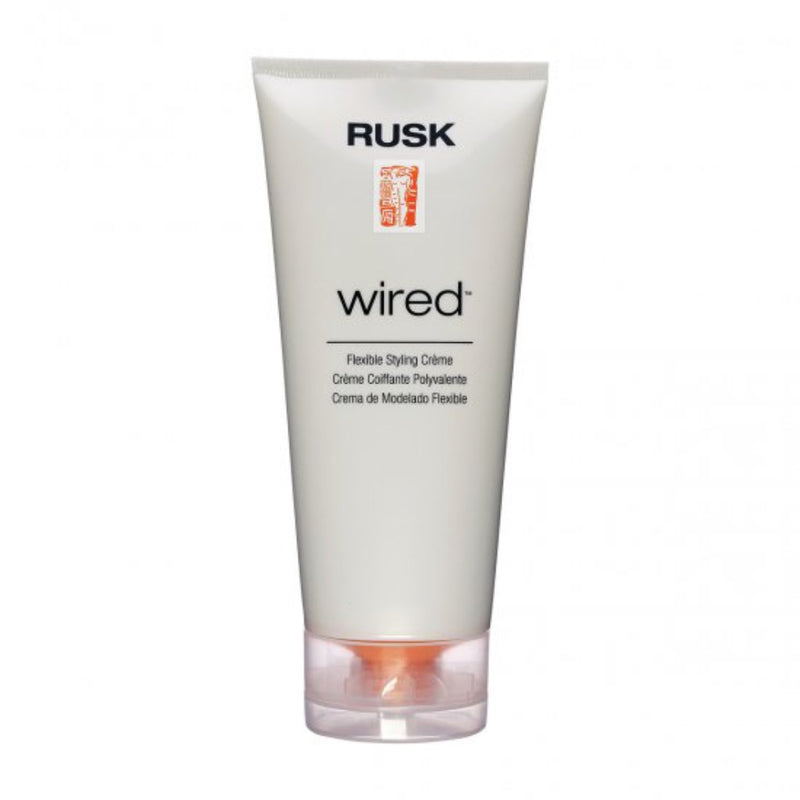 Wired Flexible Styling Crème | Designer Collection | Rusk
This styling crème unlike any other provides flexible body and pliable style support as it creates incredible texture.
Key Benefits:
Lifts,  adds shine and creates soft, gravity-defying body on dry hair or on wet hair.
It eliminates frizziness and maintains moisture while blow-drying.
Usage Benefits:
Apply on its own to wet or dry hair for modern movement and textured look.

Mix with any Rusk foundation product to create a multitude of special effects.

Apply to dry hair for added separation and support.
Size: 50ml

Country of origin: United States of America

Delivery Timeline: Your product will be delivered in 3-4 Business Days after the order has been placed.
Returns Policy
We will gladly accept any unopened product in its original packing within 7 days of delivery. On returns, we reserve the right to send you a replacement or give you equivalent store credit/ refund. Please allow approximately 1–2 weeks for processing. Additional processing delays may occur. You will receive an email notification when your return has been processed (be sure to check your spam folder)
Does not apply to gift cards
For more information on Returns and Refunds please Click here!