.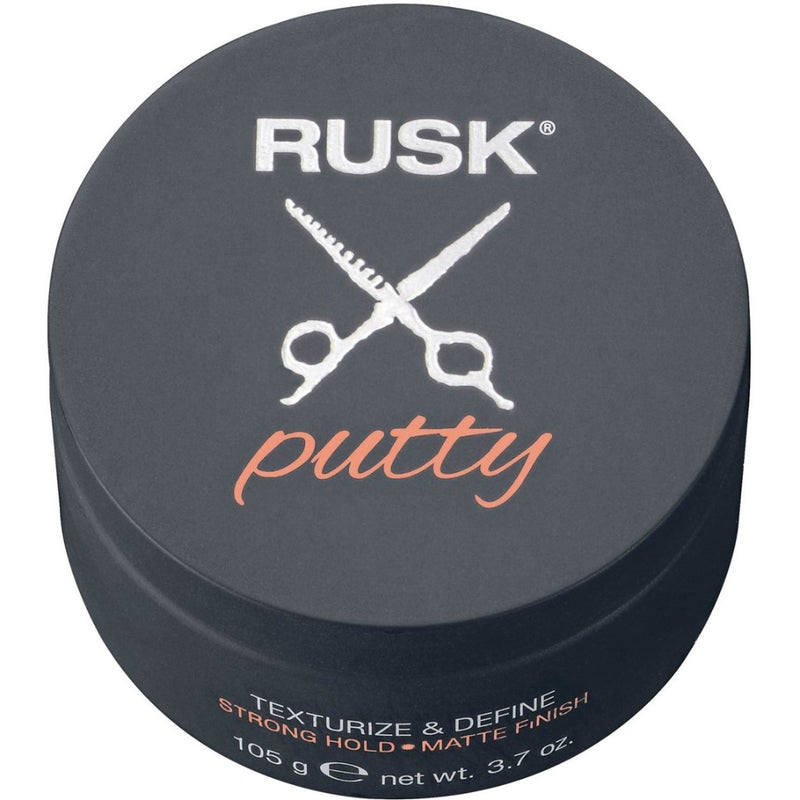 Putty Pomade | Rusk
Put hair firmly in your control with Rusk Putty.
The putty thickens hair giving it definition and flexible texture so it's easy to work with and stays put. No more bad hair days in your future. 
For anyone who desires crunch-free, flake-free, all-day control

Adds texture and definition with added thickness

Show hair who's boss, with hair putty, hair does as it's told

Can be used on wet or dry hair

Take a small amount and rub together with fingers before working into hair from root to tip. Use on dry or wet hair to get the style you want. A combination of lanolin wax and beeswax keeps hair in place and firmly in your control without flaking or crunching
Delivery Timeline: Your product will be delivered in 3-4 Business Days after the order has been placed.
Returns Policy
We will gladly accept any unopened product in its original packing within 7 days of delivery. On returns, we reserve the right to send you a replacement or give you equivalent store credit/ refund. Please allow approximately 1–2 weeks for processing. Additional processing delays may occur. You will receive an email notification when your return has been processed (be sure to check your spam folder)
Does not apply to gift cards
For more information on Returns and Refunds please Click here!