.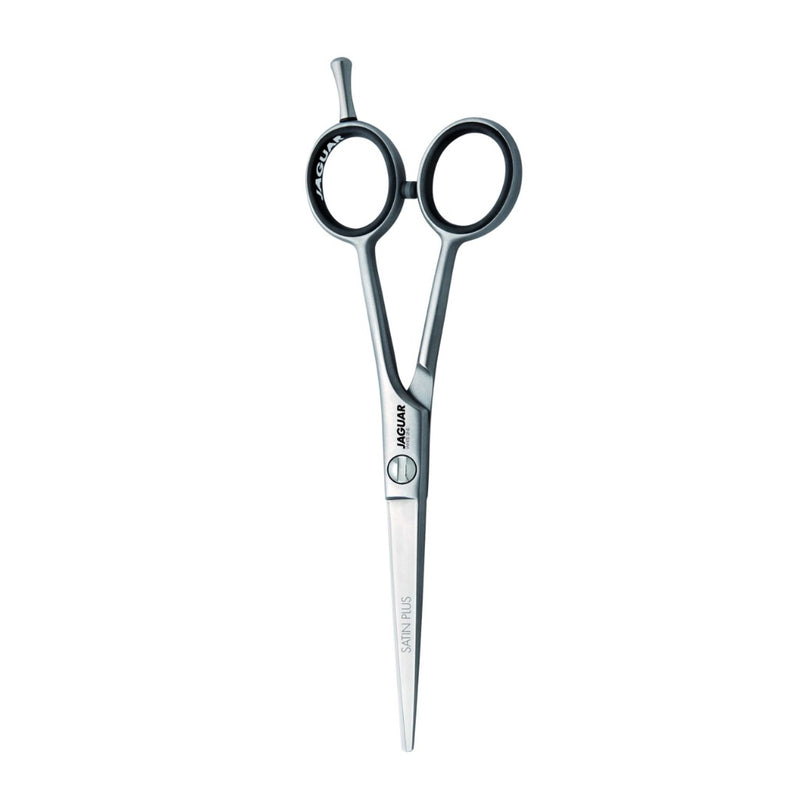 Satin Plus Scissors (5inch, 5.5inch) | Jaguar
CUTTING ACTION
Precision blade form thanks to bending process and VARIO screw for easy, excellent cutting action. All you need to adjust the VARIO screw is a coin.
SHARPNESS
Classic blades with a flat cutting edge angle for very good sharpness.
Well suited to slice cutting thanks to hollow grinding and honing.
CUTTING LIFE
Long-lasting sharpness due to the use of forged high-quality steel and the ice-tempering process at -80 °C
for solid hardness.
Metal Blade
Ergonomic Handle
Hairdressing Scissors
Classic design for a traditional feeling during cutting

Delivery Timeline: Your product will be delivered in 3-4 Business Days after the order has been placed.
Returns Policy
We will gladly accept any unopened product in its original packing within 7 days of delivery. On returns, we reserve the right to send you a replacement or give you equivalent store credit/ refund. Please allow approximately 1–2 weeks for processing. Additional processing delays may occur. You will receive an email notification when your return has been processed (be sure to check your spam folder)
Does not apply to gift cards
For more information on Returns and Refunds please Click here!