.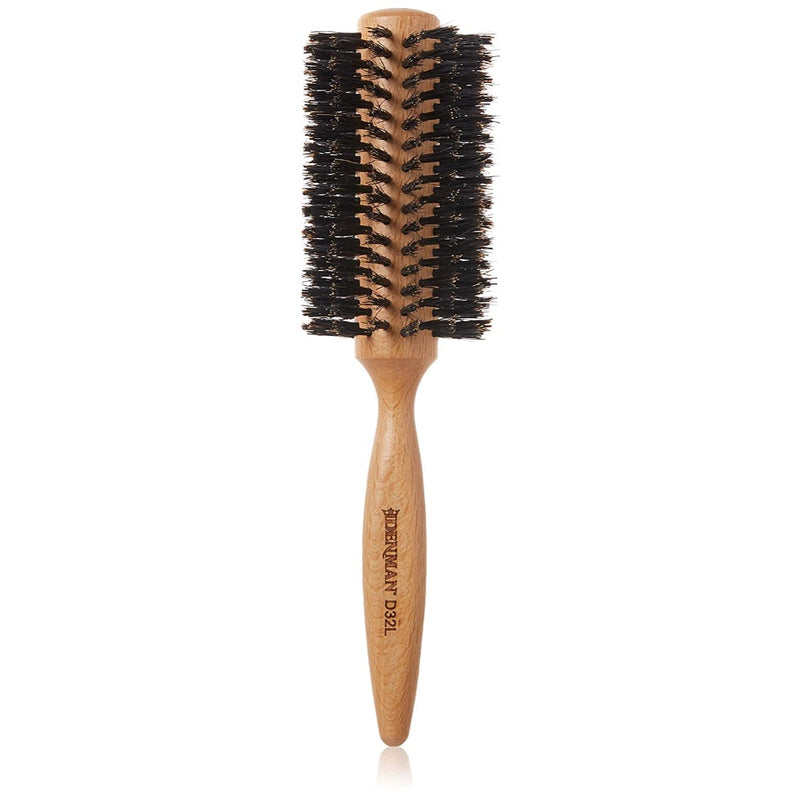 D-32L Large Wooden Curling Brush | Denman
SUSTAINABLE: The bristles of curly hairbrush are made from FSC certified sustainably sourced beechwood.

SUSTAINABLE: The bristles of curly hairbrush are made from FSC certified sustainably sourced beechwood.

PERFECT FOR: Adding volume & shine to hair, creating waves, straightening curling & smoothing.

ERGONOMIC HANDLE: The comfortable trilobal beechwood handle of Denman brush generates torque and tension, offering great control.

PORTABLE: Measuring 1.7 inches & is lightweight, making it great for carrying in your makeup bag or purse.
Denman brings you Natural boar bristles, an all new experience for hair that you love so much. Denman D32L Wooden Curling Brush has  natural boar bristles which are comparatively easier on hair and help in redistributing essential oils throughout the scalp. Hence, keeping your hair looking healthy and shiny all throughout the day. The natural wild boar bristles reinforced with nylon make it perfect to style even thick and difficult hair, so now both men and women have that one magic brush.
A bad hair day can be quickly corrected with a good brush, this large roller brush from Denman is great to own if you want to carry out such tasks. The beech wood handle gives you a firm grip to turn your brush around in anyway so you can style your hair specifically. This styling brush allows you to get those big curls or the smooth straight hairdo. This great looking wooden brush is a classic Denman tri-lobal design and is crafted to give you that extra bit of satisfaction and style that you deserve.
Delivery Timeline: Your product will be delivered in 3-4 Business Days after the order has been placed.
Returns Policy
We will gladly accept any unopened product in its original packing within 7 days of delivery. On returns, we reserve the right to send you a replacement or give you equivalent store credit/ refund. Please allow approximately 1–2 weeks for processing. Additional processing delays may occur. You will receive an email notification when your return has been processed (be sure to check your spam folder)
Does not apply to gift cards
For more information on Returns and Refunds please Click here!