.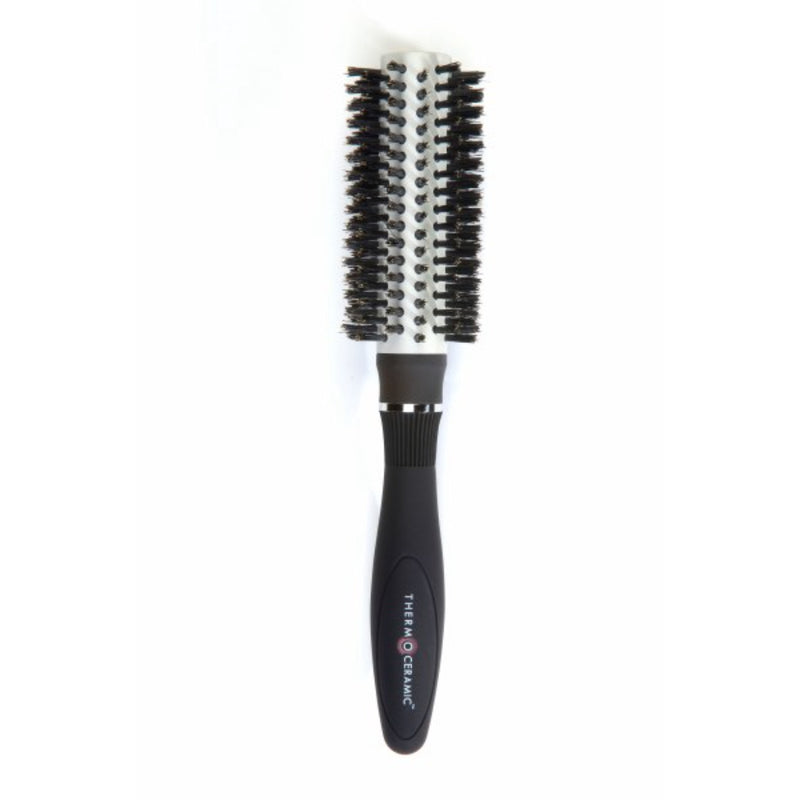 DCR3 Large Thermoceramic Round Hair Brush with Wild Boar Bristles | Denman
Natural bristle works with your hair's own oils to create gloss and shine

Natural bristle gloss over hair's cuticle for a smoother look

Thermoceramic coating on the barrel evenly distributes heat, reduces "hot spots" and quickly sets the style

Ideal for straightening hair or adding curl

Can be used with a hair-dryer

31mm
The ceramic technology gives greater heat absorption for faster blow-drying and the heat is spread evenly across the surface of the brush head preventing hot spots developing which could damage the hair.The brilliant Thermoceramic brushes have tufts of natural wild boar bristle embedded in a smooth, ceramic-coated barrel. The wild boar bristle spreads sebum the hairs' natural oil along the hair shaft smoothing and conditioning the cuticle for a lustrous sheen, while the ceramic brush barrel spreads hairdryer heat for fast, effective and damage-free styling every time you blow-dry.A soft, velvet-touch finish has been added to the brush handles for extra comfort and control whilst styling.
Delivery Timeline: Your product will be delivered in 3-4 Business Days after the order has been placed.
Returns Policy
We will gladly accept any unopened product in its original packing within 7 days of delivery. On returns, we reserve the right to send you a replacement or give you equivalent store credit/ refund. Please allow approximately 1–2 weeks for processing. Additional processing delays may occur. You will receive an email notification when your return has been processed (be sure to check your spam folder)
Does not apply to gift cards
For more information on Returns and Refunds please Click here!