.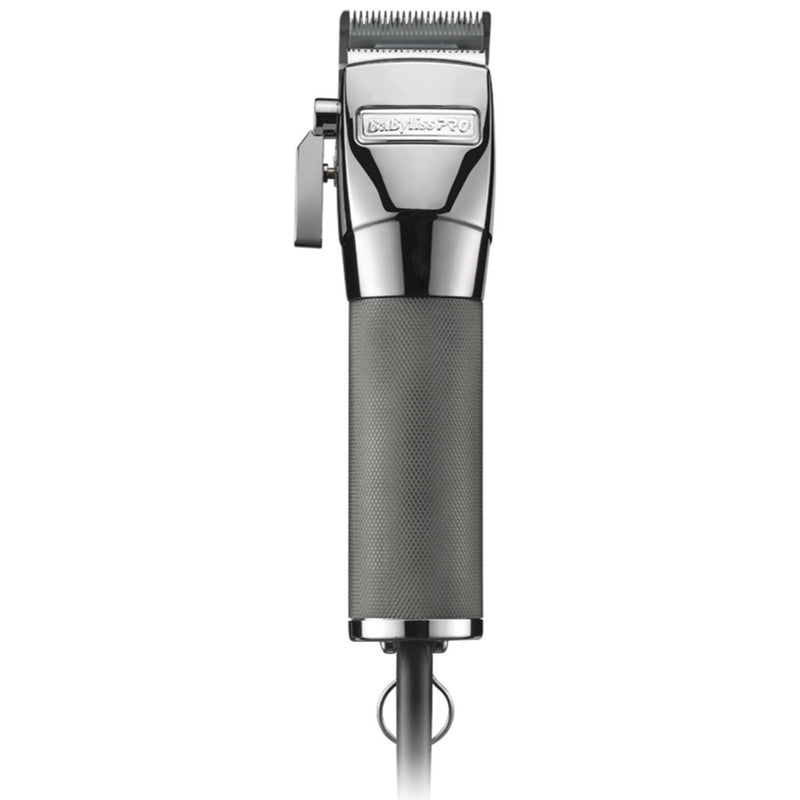 Hipster Clipper | BaBylissPro
The BaBylissPRO® FX880E professional corded clipper features a high-frequency pivot motor, even more powerful (9 W), which produces even higher torque than a standard pivot motor. Its lifespan is even longer: up to 1500 hours!
A needle bearing with a larger diameter and greater resistance gives the motor 50% more torque and thus improves penetration into the mass.
Moreover, this high-frequency pivot motor generates faster blade speed than a magnetic motor: 9000 movements of blade per minute!
Features
• 45 mm high carbon fixed and moving blades
• Powerful high-frequency pivot motor (9 W)
• 9000 movements of blade per minute
• 5-position detent taper control 1 - 1.8 - 2.5 - 3 - 3.5 mm
• 8 comb attachments 1.5/3/4.8/6/10/13/16/19 mm
• 3 m heavy-duty power cord
• Hanging hook
• Includes lubricating oil and cleaning brush
5-position detent taper control and 8 comb attachments provide 45 length settings for great flexibility in order to cut and achieve any length of hair. The FX880E cuts all hair types and through all hair textures, wet or dry.
This incredibly efficient machine is perfect for heavy-duty and is also designed for all-around fading and outlining.

The FX880E's body is scientifically balanced for superior ergonomics, features a knurled, non-slip grip for comfort and support. Its all-metal housing is designed for uncompromising integrity.
Delivery Timeline: Your product will be delivered in 3-4 Business Days after the order has been placed.
Returns Policy
We will gladly accept any unopened product in its original packing within 7 days of delivery. On returns, we reserve the right to send you a replacement or give you equivalent store credit/ refund. Please allow approximately 1–2 weeks for processing. Additional processing delays may occur. You will receive an email notification when your return has been processed (be sure to check your spam folder)
Does not apply to gift cards
For more information on Returns and Refunds please Click here!